Backlinks
| curso de redes sociales paginas web seo | empresas seo costa rica |
| google costa rica | web design costa rica |

Costa Rica (506) 8322-2771 / 7048-1191 - seoanddesign@gmail.com
Te recomiendo y favor recomienda a todos tus conocidos miembros de facebook publicar éste aviso, o bien, se puede copiar y pegar esta versión.
Si no se publica dicha declaración por lo menos una vez, entonces estás indirectamente permitiendo el uso público de elementos como las fotografías y la información contenida en las actualizaciones de estado de su AVISO DE PRIVACIDAD
http://www.wordstream.com/blog/ws/2014/05/05/links-will-lose-value
See below a short overview of a study based on an analysis of the top 30 search results on Google.com for 10,000 relevant keywords.

It will show you 5 the most important backlink profile metrics:
1. Number of Backlinks
The correlation between the number of backlinks that pages have and their ranking positions is 0.28.

Overall, while pages in the top 30 search results tend to have significantly more links than in previous years – the gap between those in the top position and the rest is narrowing.
2. Referring Domains
The number of different referring domains (i.e. the different sites where backlinks are coming from) was higher for the top 30 search results in 2015.

This trend is particularly true of large brands as they occupy the top ranking positions and it is here that the growth of referring domains is most clearly visible.

This makes sense because in general you would assume that a site that has links from a large number of separate sources is more popular (and more likely to be genuinely useful) than a site that has the same number of links from far fewer separate sources.

Indeed, if all the links came from one or two sources it begins to look a little suspicious and unnatural – perhaps there is some sort of paid linking scheme or an agreement to provide links.
3. Backlinks With Keyword in Anchor Text
The proportion of hard backlinks, which include the keyword in the anchor text, is falling.

In 2014 29% of backlinks had the keyword in the anchor text – this year it had shrunk to 26% on average.
4. Backlinks With Keyword in Anchor Text
The percentage of links with the complete domain name in the anchor text is increasing, from 7% to 10% over the last year.

This is because Google realizes that it's natural for people to use the brand name or URL (e.g. Tesco, Asda.com) when linking to other pages (in particularly, it's much more natural than links with specific target keywords).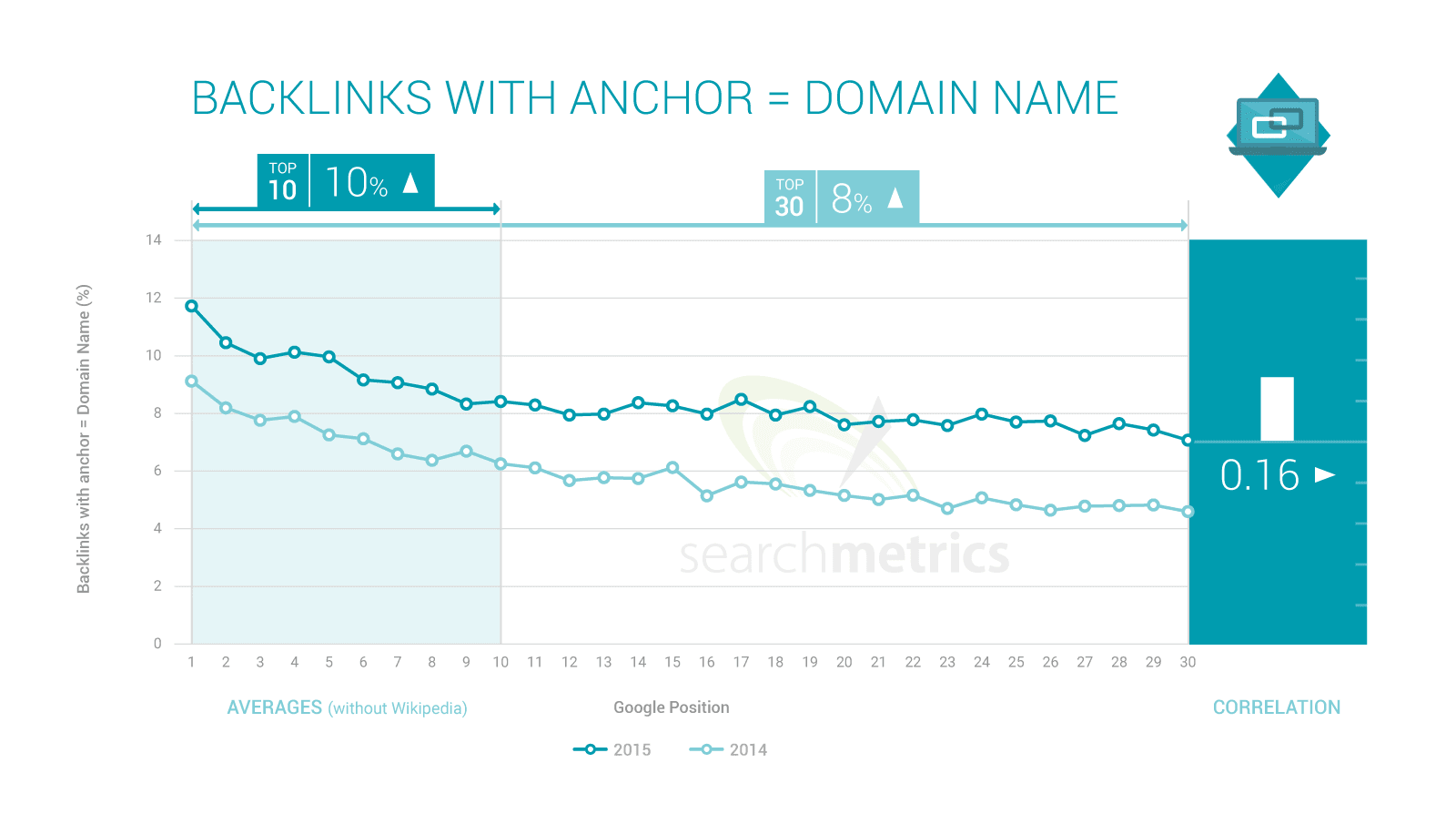 5. Backlinks from news sites
It seems that Google recognises that the links from news sites are a reliable indicator of quality (it is harder to manufacture false links from online publications) and content freshness.
Te ofrecezco desarrollar tu proyecto web de forma profesional.
Tengo a tu disposición diversas opciones atractivas.
Shopify es una solución de ecommerce completa que te permite crear una tienda en línea para vender tus productos.
Comparte este artículo por Whatsapp
Bueno, te preguntarás ¿Quién es la persona que te brinda estos consejos técnicos?, pues es quien te ha estado enviando contenidos de SEO, SEM, SMO, Web and Graphic Design. Sí, esta es mi foto y mi nombre es Gustavo Guardado Roa y soy tu anfitrión en el recorrido de este sitio en la web, mi idea es asistirte en el proceso de hacer tu página web y del como tener un ingreso con el buen uso del marketing en la internet y las mejores aplicaciones de la SEO y SEM.

Leer mas

Utilizá Skype y
llamame gratis.
ARTICULOS RecIENTES
newsletter
Recibe consejos gratis sobre las últimas noticias de la comercialización del Internet.